Palante Technology is a worker cooperative that provides tech consulting services to progressive nonprofit, social justice, activist and community organizations. Through this work we've developed a deep understanding of nonprofit tech needs. We have also been long involved with activism and organizing in non-technological capacities, including involvement with many of our client organizations. This breadth of experience allows Palante Tech to provide services that are tailored to meet the specialized needs of nonprofit community organizations.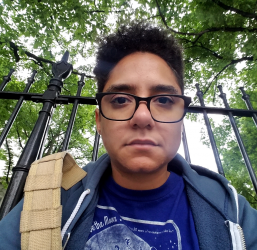 Jack Aponte
is a gender/queer Black Boricua living in Oakland, CA. Jack has worked at the intersection of tech and social justice since 2003. Their roles at Palante include Backdrop and Drupal site builder and developer, CiviCRM support person, project manager, and trainer on a wide range of topics from data management to digital security. Jack has been involved in activism and organizing for many years, working primarily within LGBTQ and people of color organizations and communities. They serve on the board of Aspiration and the Backdrop Project Management Committee. Jack is also a writer, leftist gadfly, casual musician and all around geek.
PGP Fingerprint: 8209 8181 9C14 17AE A07B  5970 7E0E 633D 1115 3582
PGP Public Key: jackaponte.asc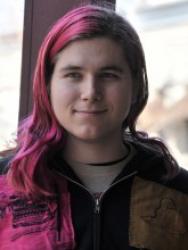 Jamila Khan
is a geek in everything they do; including theater, activism, comics, puppetry, and technology. Starting with an Apple IIGS, they have worked hard at perfecting the art of taking computers apart when they don't work, and putting them back together so they do. A queer trans Muslim punk, Jamila loves that they get to use their geeky skills in support of so many wonderful organizations. Jamila is almost always online everywhere as mxroo.
PGP Fingerprint: FC63 CA69 0E2C EF06 CA89  0791 CFB2 6CC3 80EE 84D6
PGP Public Key: jamilakhan.asc
Janine Ko
grew up in North Andover, MA and is currently living in New York. Janine learned how to program in college but veered off the computer science track into peer education, ethnic studies, and health organizing. Janine is very excited to be part of the tech support team at Palante!
PGP Fingerprint: 0D14 B5E2 4786 631D D1FF  EDBD 18EE 638A 1C12 9631
PGP Public Key: janine.asc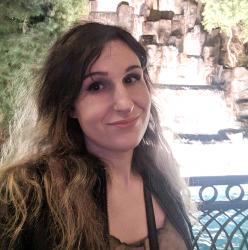 Jessica Oros
has been fascinated and inspired by technology for as long as she can remember. She is a committed fighter for social justice and thrives in environments where she can apply her knowledge and skills to help others. She has been involved in activism of various forms throughout her life, organizing and creating multimedia tools to elevate the stories and improve the lives of those most vulnerable to systemic oppression. She is also a casual musician, an artist of sorts, a huge video game design nerd, and eventually she will finally finish her ultimate masterpiece video game that will save the world one day, she promises.
Jessie Lee
is a half asian trans woman who has called NYC her home for 9 years. She comes to Palante from an eclectic background of research science and art history. She has taken apart, broken, and fixed computers for fun in her spare time since childhood and has decided to turn that into a career. She is thrilled to be able to use the skills she has learned in support of organizations that she loves and that benefit her community. In her spare time she games, cooks, and is a social media monster.
PGP Fingerprint: 2FCF 1EF2 3BC4 61E1 2D07  D15E A5C7 7224 F795 8C93
PGP Public Key: jessiekey.asc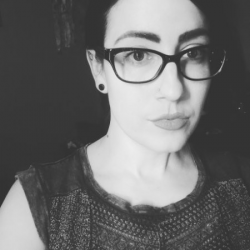 Kristin Snelling
has spent over a decade tinkering with web projects - a visual artist from the tender age of thirteen, a front-end web nerd since eighteen, and an information science geek throughout adulthood, she has blended these disciplines to grow herself into a professional web creative. She specializes in design that focuses on organizational and movement storytelling; through both her professional and personal work, she is devoted to uplifting struggles and movements rooted and intersecting in racial, gender, disability, economic, and environmental justice; trans and queer liberation; fair labor; education; anti-capitalism and anti-imperialism. Kristin currently lives in Oakland, CA with her partner and their 3-year-old son.
PGP Fingerprint: 7DAF 6DD5 ECA9 049B 8780  04F3 A5D3 A36A 9760 716A
PGP Public Key: kristinsnelling.asc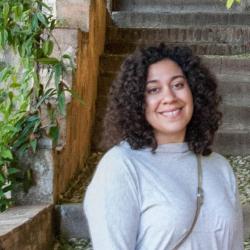 Morgan Robinson
is a database/CiviCRM developer and amateur ceramic artist originally from Cleveland, Ohio. She has previously wrangled geospatial and membership data for community development and environmental advocacy organizations. Morgan is a devoted co-op nerd and a loosely principled Marxist who will definitely RSVP to your political education reading group. She moved to West Virginia's Kanawha Valley in 2019.
PGP Fingerprint: 65FB 77B7 823B 0B6F 7475 BEF3 B7D2 1759 4CD1 9B55
PGP Public Key: morgan.asc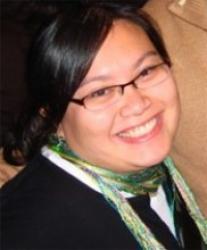 Nina Reyes
is a front-end developer who works with Palante as a Drupal themer and site builder. She first fell in love with pixels in elementary school, where she was taught Logo and BASIC rather than Oregon Trail. An anthropologist by training and a technologist from the start, Nina once conducted field work in an online Harry Potter fan community that resulted in an ethnography about trust and online identity. She is currently the web director at Hyphen magazine.
PGP Fingerprint: 6EEA A162 3D8B 694A F65A C7B3 C198 3031 ABC5 6AB1
PGP Public Key: ninareyes.asc