Posted 10.28.2013 by Jack
Palante Tech is proud to have worked with the US Federation of Worker Cooperatives and the Democracy at Work Institute to launch their new websites. Both sites are tightly integrated with the CiviCRM implentation that Palante also developed for the USFWC, allowing USFWC members to access member benefits and materials online, view member-only resources in the DAWI Resource Library, and be featured along with service providers in USFWC's online directories.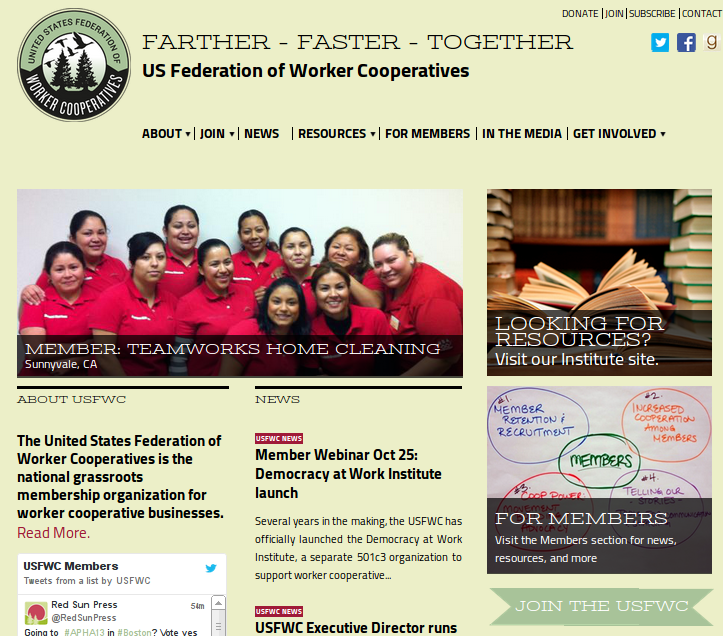 This Drupal-CiviCRM integration allows USFWC staff to manage USFWC memberships, promote worker cooperatives and their service providers, and provide access to valuable resources all within one streamlined system. As members of the USFWC, we're especially proud to have worked on this project! Kudos to Front Group Design for providing branding and design elements that we incorporated into the two sites' designs and to the Electric Embers Cooperative for providing high-quality, cooperatively-run hosting for the sites and CiviCRM implementation.