Posted 10.10.2013 by Nina
In collaboration with the New Economics Institute, Palante Tech launched a microsite for New Economy Week, an initiative put forth by the New Economics Institute and set to take place from October 12-18.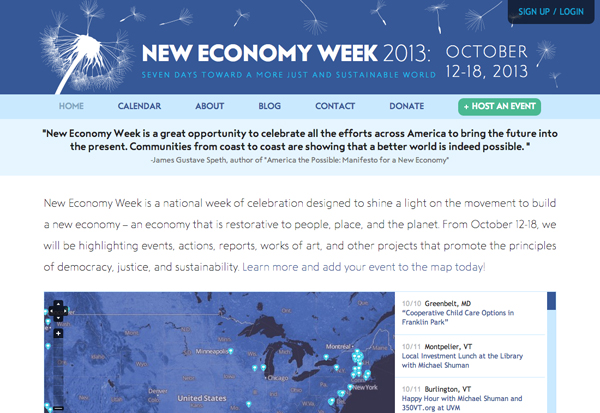 The microsite was developed by Palante Tech and designed by Steven Garcia. We were excited to be able to flex our mapping muscles and build out a map of New Economy Week events using OpenLayers and Mapbox. We were thrilled to see the site launch on such a short timeline and look forward to possible future collaborations with both the New Economics Institute and with Steven Garcia.