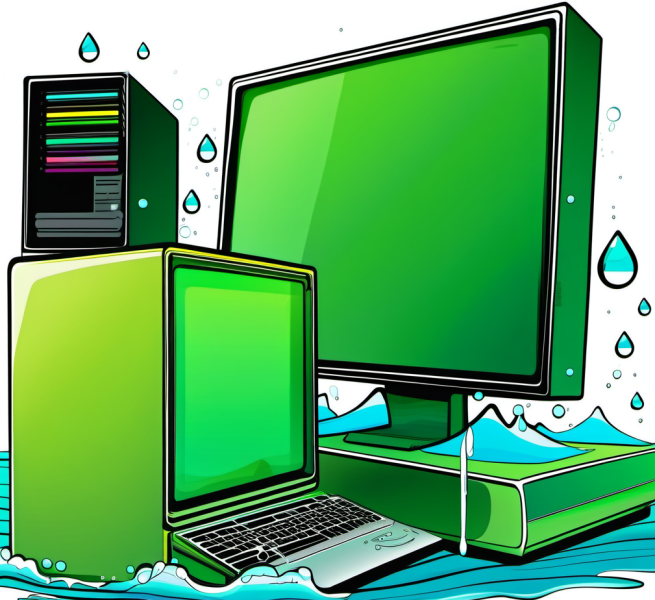 Posted 09.29.2023 by Angel Pleasant
With the recent change in weather, we would like to take a moment to remind everyone to be careful with your computers around water. Unlike most smartphones manufactured in the last several years, most computers are not water resistant and even small amounts of water can cause a lot of damage to the internal components. 
We understand that accidents can happen, and sometimes your computer may come into contact with liquids. In such situations, it is crucial to act swiftly to minimize potential damage and ensure the safety of your device. Please follow the steps below if your device gets wet:
Turn off your device immediately 

Wipe it dry with a towel, ideally microfiber

Remove any additional components such as the charger, mouse, USB drives, and external keyboards

Flip it upside down and let it drain onto a towel 

Run a dehumidifier in the space if you have access to one

Wait 24-48 hours to attempt to turn on the device
I know it's tempting to restart ASAP, but this can fry your computer. Give it at least a day. I promise it will lead to a better outcome. 
Additionally, you might have heard of using rice or other granular organic matter to absorb the water. This is not recommended anymore as it can introduce new problems. Let's stick to one problem at a time.
Thank you for reading, and if you have any questions please reach out to us at support@palantetech.coop.